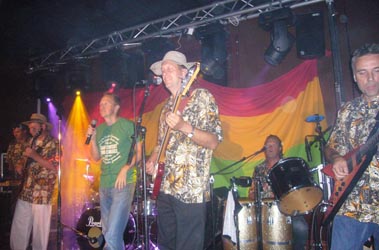 Later, in the summer of 2006, King Coffee invited friends and fans to a big vernissage and release party at the famous rock club Harry's in Eskilstuna.
July 14 was the day when the album was released and the band played all the songs from the album in front of a hysterical crowd, counting more than 400 heads.
"Truly a night to remember" stated Torsten Braf, music editor at the newspaper Eskilstuna Kuriren, a few days later!
We all agree!